Tranquility Dental Spa is a premier specialty endodontic practice serving the community with state-of-the art endodontic and dental care. Our dedicated staff and doctor put priority on patient's comfort by offering pain-free service in a compassionate and tranquil environment. We strive to assure you have a pleasant visit. We listen to all concerns, put an emphasis on educating you about your oral health and its relationship to the general health and help you to determine the best treatment based on your needs.
We look forward to being of service to you. Our expert team, led by Board Certified endodontic specialist, Dr. Feimster, includes an experienced endodontic and dental staff. We provide the highest standard of professional care in a friendly, tranquil, spa-like environment.
By referring you to our office, your dentist has shown their concern that you receive the finest endodontic care possible. We also provide same day emergency dental care, diagnostic and preventive services. Our goal is to provide unsurpassed quality in a compassionate environment of professionalism and clinical excellence. We hope to exceed your expectations.
To learn more about our services or schedule an appointment, call us at 980-316-7109 today.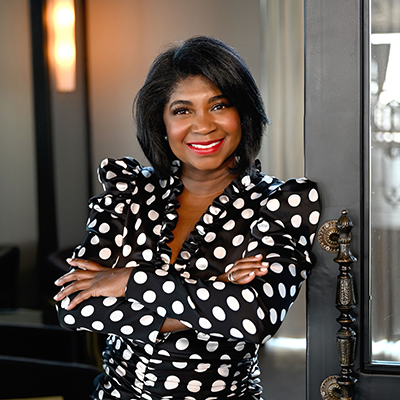 Our Team
Thank you for your interest in Tranquility Dental Spa. We look forward to being of service to you. Our expert team is led by a Board Certified endodontic specialist, Dr. Feimster who is a specialist member of the American Association of Endodontists. Our team includes an experienced endodontic and dental staff. We provide the highest standard of professional care in a friendly, tranquil, spa-like environment. Our mission is to help change the way patients feel about their dental care.
The thing that set our office apart is the 25 + years of dental experience that our team lead has invested into every detail of the office. From the front office to the exam room, the color palette, the ambient lighting setting options, beautiful greenery and blue skyline views from every room, including the state-of-the art equipment and the emphasis on superior quality service and care. The office is designed to make you feel comfortable and relaxed. As you walk through our office, you will notice that everything is clean, comfortable and thoroughly sterilized. Your safety and comfort are our priority and we place close attention to detail of your needs and the referring dentist request.
We strive to educate patients and respect and understand that many patients experience dental anxiety. Our team does everything we can to make sure that your experience is as enjoyable as possible. We pride ourselves on being able to alleviate dental fear with the relaxed environment, effective communication and pain management techniques.
At our practice, you are not just a patient. We take an interest in you and your overall health needs. We think you will find our office and our dental professionals resourceful for your overall health care.
About Us
Our Services
Endodontics is the dental specialty that diagnoses and treat the dental pulp inside the tooth. The nerve of the pulp is within the dental pulp and when the tooth is compromised by dental decay or trauma, the nerve can become infected or damaged, resulting in the need for treatment. Endodontic therapy is performed to retain the natural tooth.
As a Board Certified endodontist, Dr. Feimster limits her practice to root canal therapy, endodontic retreatments, cracked teeth, dental trauma, root resorption, endodontic (apical) surgery, regenerative endodontic treatment, emergency dentistry, and 3D Cone Beam Computed Tomography. And Dr. Feimster oversees the staff to provide comprehensive dentistry.
View Our Services
Patient Information
Did You Know….
Root canal treatment is the procedure to retain the natural tooth. State-of-the art technology, modern techniques and effective anesthesia, allows patient to have a pleasant experience during the dental appointment.
Before the appointment, we obtain all the information needed about your medical history, medications, allergies (if any), health insurance plan, and any other relevant information. During the initial visit, we initially complete a Covid-19 screening, and a consultation will be completed with an examination and radiographs to explain your diagnosis and treatment options. Occasionally, treatment can be done the same day as the consultation. However, a complex medical history or treatment plan may require an evaluation and a second appointment to provide treatment on another day.
Please assist us by providing the following information at the time of your consultation:
Your referral slip and any X-rays if applicable.
A list of medications you are presently taking.
If you have medical or dental insurance, please provide that information to the office before the appointment and bring the insurance card to the appointment. This will save time and allow us to help you process any claims.
IMPORTANT: A parent or guardian must accompany all patients under 18 at the consultation visit. However, parents are not allowed in the room during the treatment.
Please alert the office if you have a medical condition that may be of concern prior to surgery (i.e. diabetes, high blood pressure, artificial heart valves and joints, rheumatic fever, etc.) or if you are on any medication (i.e. heart medications, aspirin, anticoagulant therapy, etc.) or require medication prior to dental cleanings (i.e antibiotics for pre-medication.)
X-Rays
If your previous dentist has taken recent x-rays (within 6-months), you may request that they forward them to our office. If there is not enough time, please pick them up and bring them to our office. If additional films are necessary, they can be taken at our facility.
Information