When Is a Dental Deep Cleaning Needed?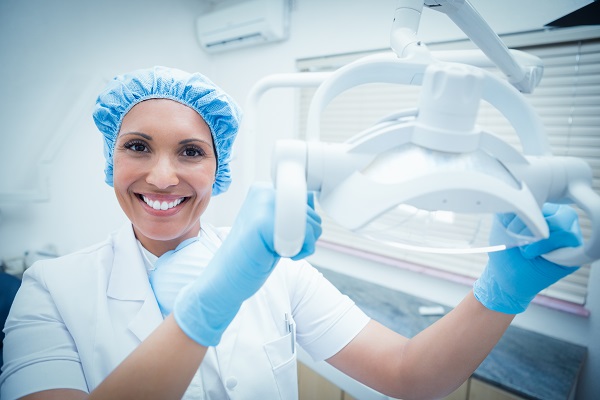 Thinking about getting a dental deep cleaning? Routine cleanings are a way to prevent many oral health concerns such as periodontitis from developing. However, once severe gum disease does develop, a dental deep cleaning may be necessary to treat the concern directly as well as to prevent future gum complications from developing.
A review of dental deep cleaning
A dental deep cleaning may sound intimidating, but it is typically an easier process than most patients anticipate. Understanding when dental deep cleaning is necessary and what to expect during the procedure can help you deal with any anxiety that may exist before your dental visit.
A dental deep cleaning explained
A dental deep cleaning — also called scaling and root planing — removes plaque and tartar build-up below the gum line. It is often necessary for more severe forms of gum disease, particularly when gingivitis worsens into periodontitis (see below).
The treatment involves cleaning the crown of the tooth, between teeth, along the gum line and beneath the gums, which can stop plaque and tartar buildup caused by bacteria and food particles from further damaging teeth. A local anesthetic is often used for the procedure, and it can be performed by a general dentist. The procedure often requires two separate dental visits.
Dental deep cleaning to treat periodontitis
Periodontitis, often referred to as gum disease, is a fairly serious oral health concern that can lead to gums separating from teeth, oral infections, and eventual tooth loss. It is different than gingivitis, which is a more mild condition that can lead to periodontitis. For gingivitis and other less severe issues, regular teeth cleaning is all that is necessary. However, periodontitis often requires a dental deep cleaning to ensure the issue does not worsen and to improve the patient's oral health.
Slowing the progression of symptoms
The primary goal of a dental deep cleaning is to slow the progression of periodontitis symptoms, such as gum recession, inflammation and bleeding, and gum discomfort. If periodontitis gets progressively worse, then it may lead to tooth loss or an oral infection. Since a regular dental cleaning is not enough to clean deep down towards a tooth root, a dental deep cleaning is often required to treat and prevent symptoms from developing in the long term.
Ensuring the long term health of teeth
Ultimately, a dental deep cleaning is necessary any time gum and bone health are in jeopardy or one or more teeth is at risk of falling out due to weak supporting structures (the jawbone and gums). It is typically used to treat more severe oral health concerns, whereas regular dental cleanings take more of a preventive approach.
Contact our dental team today about dental deep cleaning
Get in touch with us today to arrange a consultation appointment if you are having issues with your oral health and feel you may need a dental deep cleaning. We understand the importance of quality dental care and staying informed throughout the treatment process, and our friendly dental team can help you every step of the way.
Request an appointment here: https://www.tranquilitydentalspa1.com or call Tranquility Dental Spa at (832) 998-8372 for an appointment in our Rock Hill office.
Check out what others are saying about our dental services on Yelp: Dental Cleaning in Rock Hill, SC.